Resources
Guide to Creating a Localized Test Plan
Localization is important to improve the user experience of your website or application and maximize revenue and conversion rates.
By starting with a localization test plan, you can ensure that you're covering all of your bases and realizing both of these benefits in your software. In this free ebook, we will look at some of the most popular components of localization and explore how to test them, and then wrap up with a look at how to automate these tests with WonderProxy and common testing automation tools.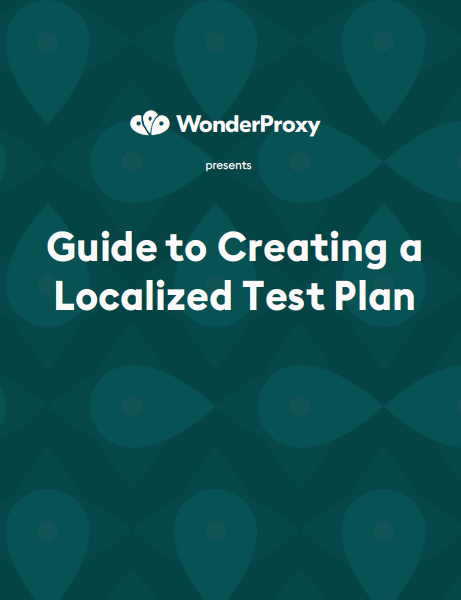 What's Inside
In this 5-part crash course, you'll learn:
What to know before you get started.
Show the right content to the right people.
Everything you need to know about translation.
Geo-targeted advertising, compliance issues & more.
How to automate your localization testing.
WonderProxy made it super easy to validate that my parity-pricing geoIP code was working right, and while testing I found and was able to fix a big flaw in my system. Since fixing that, I've made more international sales in the last few weeks than I have in the last 6 months.

Dave C.

Dave Ceddia
Ready to start localization testing?
Scalable testing options and a global network of proxy servers, right at your fingertips. No more guesswork.