Resources
Enterprise proxies for localization testing
Your enterprise needs an enterprise-class localization testing solution. From interactive testing to automated solutions across 260 locations worldwide, we've got you covered.
What is localization testing?
Localization is the process of fitting an existing application to the local culture and language of a targeted market. While using the right locales and currencies and translating text is an important component, localization also encompasses broader topics like external advertising campaigns, marketing campaigns, and design requirements.
Localization testing is the quality process that makes sure a software project is adequately localized. It is a critical part of the software development life-cycle (SDLC) for any application or website that needs an experience adapted to the local market. If your enterprise does business all over the world, testing localization should be a priority. Learn more
Currencies
Payment & Shipping
Languages
Targeted content
Promotions
Advertisements
Licensed content
Local regulations
Approaches for

Testing localized content

Your development team is down the hall, but your users are everywhere. When you need to test your targeted content in Zurich or verify your shopping cart is showing the right currency and payment options in Tokyo, what are your options?

Maybe you have colleagues or friends in these locations who'd be willing to test your software application's user interface and functionality. Maybe you could relocate or hire testers in each of your target markets. Solutions like that might work, but they just don't scale. If you don't have a reliable, enterprise-grade solution for testing localization in house, you might even consider outsourcing this work to global testing services—for a hefty price.
Using proxy servers for
localization testing
If those options seem expensive and impractical, there's another way to test your localization. Proxy servers are computers that redirect your internet traffic to make it look like you're coming from somewhere else. If you have a proxy server in one of your target markets, you can use it to see what your website looks like for customers in that market. No matter where you are, proxy servers let you test all over the world, from the comfort of your office.
For example, if you wanted to make sure that CNN displays the international version of its website to viewers in Europe, you could configure your web browser with a proxy server located in Milan, and then visit cnn.com. CNN's website would see the proxy server's IP address, think you were in Milan, and show you its international website.
Google in Saudi Arabia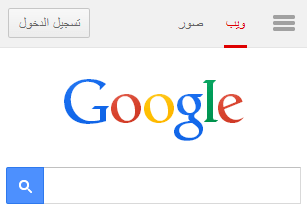 How do I find proxy servers that are enterprise-ready?
You know a proxy server is the best way to test your localization work. Where do you find one, and what kind do you get?
Consumer-grade proxy and VPN services are an attractive first step, thanks to their low (and sometimes free) price point. Unfortunately, the splashy marketing often hides insecure, fragile networks, built on hacked devices, malware, and invasive advertising that compromises the integrity of your tests. You don't want to expose your business to that kind of risk.
You could build your own proxy network. The technologies involved are well-documented and robust, so you could buy a $5 virtual private server (VPS) from a reputable company like DigitalOcean or Amazon and set up your own proxies. Assuming those reputable companies have servers in all the places you need, of course. And assuming you can maintain those servers long-term. And keep them secure. And reliable. (If that sounds like a lot of work, take it from us: it is!)
Enterprise proxy server networks
Enterprise proxies are your best bet. You want someone else to be in charge of locating servers in hard-to-reach regions, and you don't want to deal with the never-ending grind of keeping those servers accessible, reliable, and secure. You want enterprise proxies that are available when you need them, where you need them, and you don't want to hire another team of system administrators to get them.
An enterprise proxy server provider caters to a corporate environment.
Server locations are widespread, transparent, and trustworthy, and proxy functionality is robust and reliable.
Support for large and small teams is baked in with Single Sign-On (SSO), batch user management, Delegated Authentication, and discrete access control.
Your corporate network will integrate seamlessly with the enterprise proxy network, simplifying proxy authentication and enabling tests against your internal staging environments.
Enterprise providers work with your team leads to scope proxy services to your requirements, and work with your finance department to fit within your existing vendor management system.
Enterprise proxy network from WonderProxy
With 260 locations in 90 countries covering 97% of the world's GDP, we've got the trusted global coverage your organization needs to get testing worldwide today. Our Corporate and Enterprise plans were designed for your needs, with access to every one of our servers and features that make your global testing easy, robust and scalable.
View all testing locations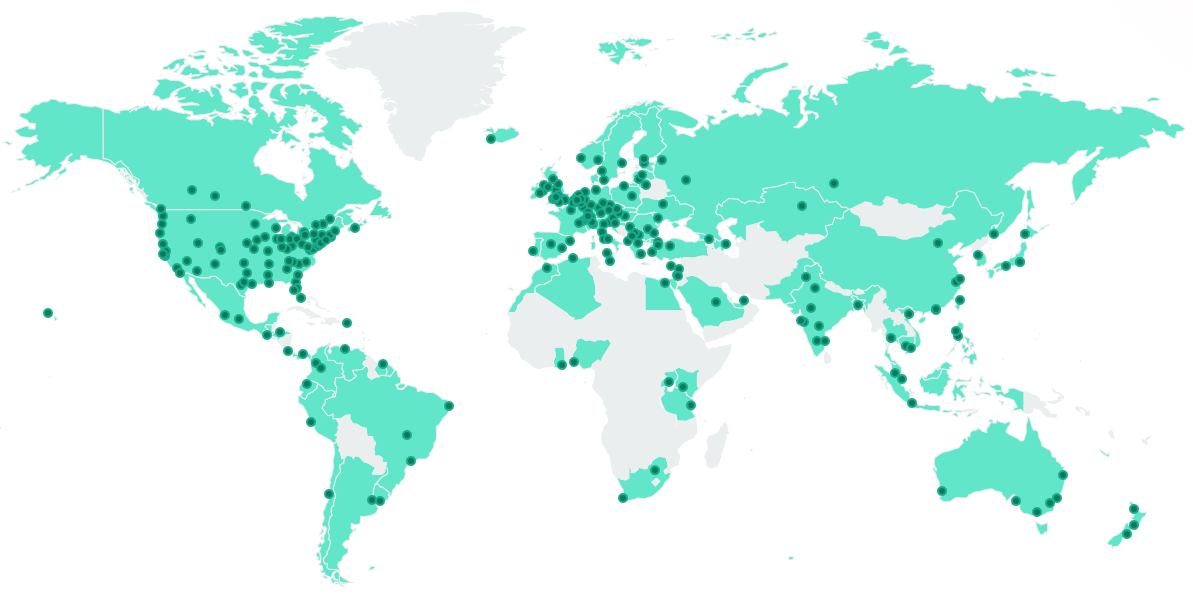 Manage your team
Big team? Our batch management and import feature scales with you. Set up as many testers as you need, without sharing passwords. Log in with the SSO credentials you already use.
Features your developers will love
Use our API to stay on top of your traffic needs, use IP Authentication streamline your setup, or define your own domains on our servers to easily swap between deployment environments.
Built for transparency
We've built our network exclusively for testing localization, and we monitor it carefully to keep it free from unauthorized activity.
Ready when you are
Our server status page lets you keep an eye on all your mission-critical servers. If a server's acting up, swap to another one nearby and keep on working. We'll work to get it back online ASAP.
The simplest, no fret, most reliable way to see what our users see on our sites anywhere in the world. We wouldn't be able to develop or test our geo-targeted applications without it.

Nick I.

MindGeek
Enterprise-ready
testing tools
Interactive browser testing
At no extra cost, get your team up and running with interactive testing in minutes using the WonderSwitcher browser extension.
Learn More About Switcher
Enterprise proxies for
localization testing
Set your team up for success with scalable testing options and a trusted global network of enterprise proxies. Test locally, launch globally.