How to Boost Your Ecommerce Revenue with Localization
The ecommerce industry continues to capture market share from brick-and-mortar businesses, but the rise of Amazon and Shopify have made it a cut-throat industry. One of the best ways to better compete and expand market share is to localize the shopping experience with targeted languages, currencies, payment methods and promotions.
Let's take a look at three localization strategies that you can use to boost your ecommerce revenue, as well as how to test localization to ensure it works.
#1. Speak the Right Language
Most people have attempted to translate text using a browser or online service. While the core information may come across, you will definitely miss a lot in translation. Browser-based translations for websites, including ecommerce shops, have come a long way since the early days, but there's still a long way to go.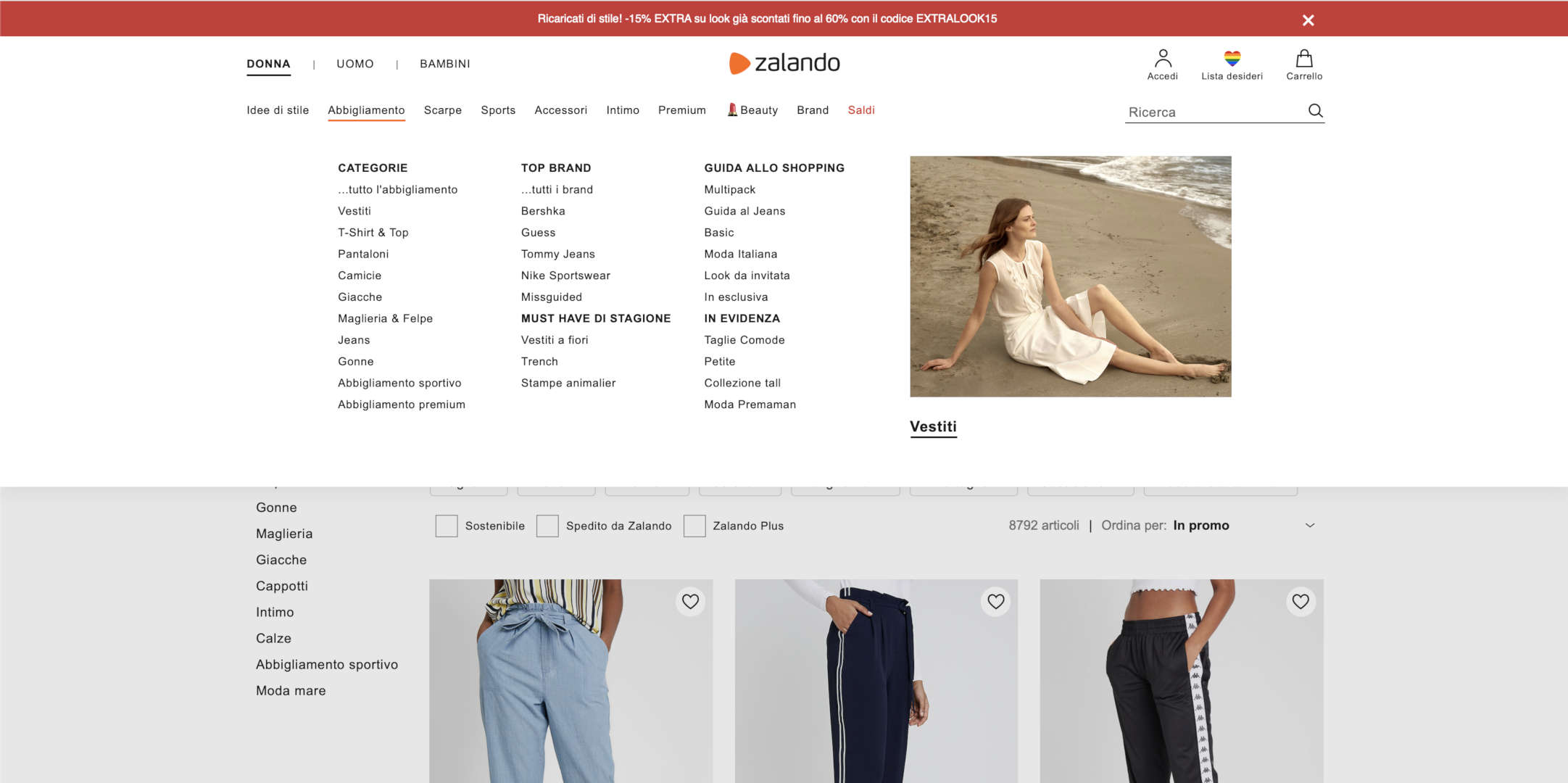 Would you be able to shop comfortably in Italian?
Not surprisingly, more than half (55%) of global consumers said they only buy products from websites that provide them with information in their own language, according to Common Sense Advisory. In the same study, 56.2% of consumers said that the ability to obtain information in their own language is more important than price.
Retailers relying on browser-based translation probably aren't experiencing the best conversion rates for their products. That's why the best ecommerce websites pay for human-powered translation services to ensure that they customize product copy for specific target languages.
For example, many translation services offer a robust translation API that integrates with popular ecommerce platforms. Rather than sending product copy to translate by hand, any newly added products can automatically be submitted for translation, and the translated copy can appear live as soon as it's finished.
#2. Simplify Prices & Payments
Anyone that has traveled to a foreign country can attest to the difficulty of translating prices between currencies. An American tourist visiting Germany this summer may see lower numbers than they expect on price tags and menus. The costs may appear reasonable, but they hide a conversion rate of about $1.20 per Euro, and the true cost may be an unwelcome surprise on the credit card bill.
---
Download our free Checklist of Ecommerce Localization Tools to help you get started on the right foot.
---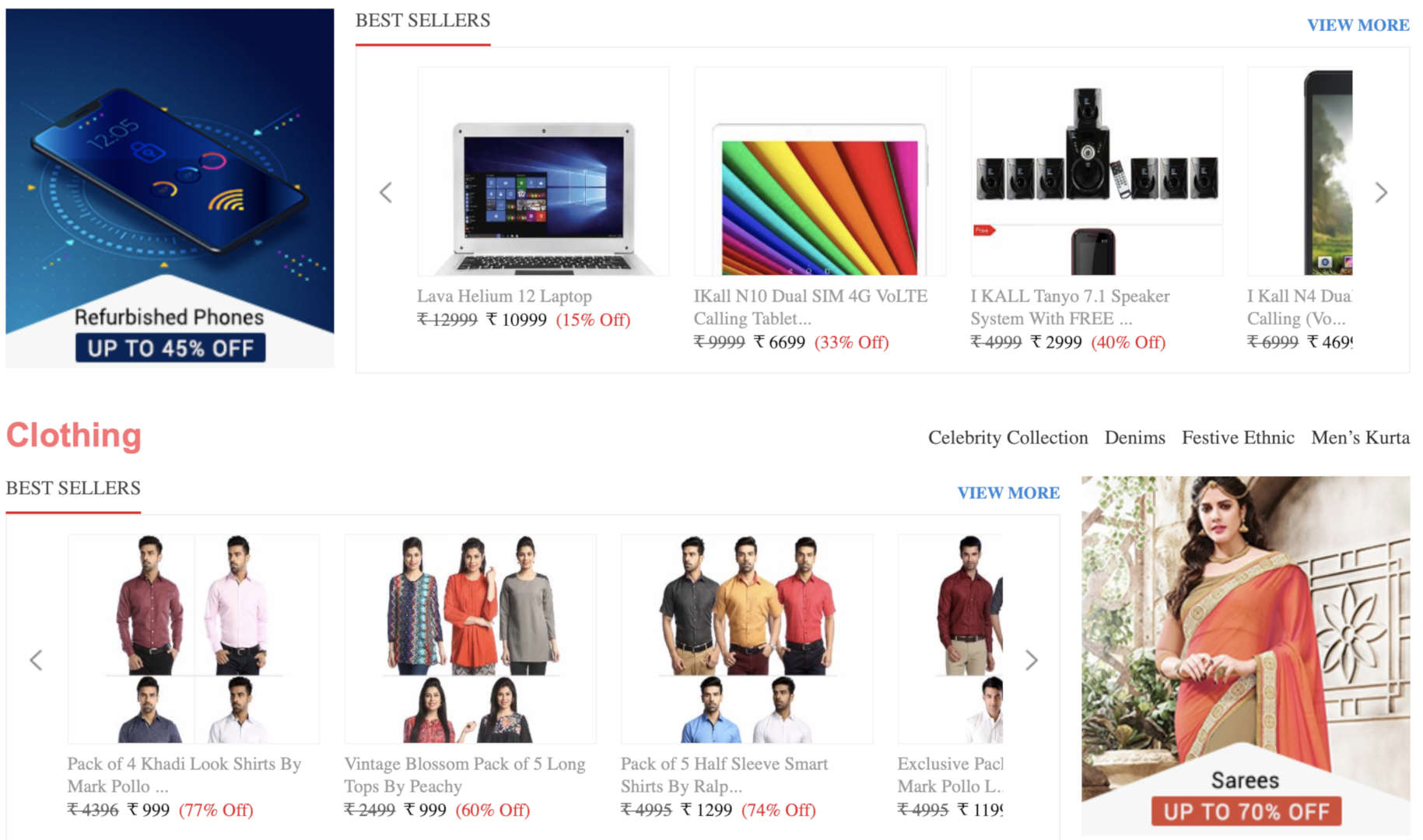 Are these good prices? It's hard to know without a calculator.
The same is true for online shoppers from different countries. If you only show prices in dollars, it's difficult for them to translate the price to their local currency. You can simplify the shopping experience by converting prices into a local currency based on the user's location, or even better, their browser settings.
It's equally important for ecommerce shops to offer payment methods that are appropriate for each target market. For example, Chinese customers may prefer UnionPay or JCB cards, whereas some European countries use Sofort. You may also want to restrict payment or shipping methods depending on the target market (e.g. avoid offering UnionPay in the U.S.).
In many cases, a single payment processor may offer some or all of these options. Stripe supports more than 135 different currencies, enabling retailers to charge customers in their native currency and receive funds in local currency. There are also many currency conversion tools available for popular ecommerce platforms like Magento or Shopify.
#3. Show Targeted Promotions
Imagine that you're a Spanish sports fan visiting a sports memorabilia website and you immediately see a giant advertisement for NFL merchandise. You might not be deterred from making a purchase, but you probably wouldn't have the best first impression of the ecommerce shop.
By identifying a visitor's location, smart ecommerce shops customize promotions to maximize revenue and conversion rates. For example, a sporting goods retailer may show surfboard deals in California and ski deals in Colorado. The same goes for products that you may want to sell in some regions and avoid selling in others.
You may also want to customize ad spends to reach certain target audiences. For instance, an ecommerce shop may create a landing page that's catered to European customers; they can then configure advertisements to target European customers and send them to the tailored landing page rather than taking a broader marketing approach.
The same is true for internal marketing efforts, such as email marketing campaigns. Many marketing platforms enable you to segment your audience based on their location or how they interact with marketing materials, which can dramatically improve conversion rates by providing more specific and actionable messages.
How to Test Localization
Most ecommerce shops use a manual quality assurance (QA) process to test localization. For example, they may connect to a free proxy in a target country and visit their website to ensure that everything works. These tests are often part of a manual QA process that occurs just before a production deploy when only quick fixes can be made.
---
Don't forget to download our free Checklist of Ecommerce Localization Tools to help you get started on the right foot.
---
The problem with this approach is that it doesn't catch errors until too late in the development process. Without a test plan in place, it's easy to postpone or forget localization testing altogether. Manual quality assurance testing also takes up a lot of time and may cost more than test automation after factoring in the cost of labor.
WonderProxy makes it easy to automate localization testing with a network of more than 250 proxy servers around the world. Development teams can use WonderProxy's API to integrate with Selenium or Sauce Labs, automate their localization tests and include them in the test-driven development (TDD) process, including their CI processes.
Marketing teams can also use WonderProxy to manually connect to a variety of different markets and ensure that promotions are showing up correctly every time. They can test third-party advertising platforms to ensure that their ads adhere to the correct targeting criteria (e.g. they show up only in certain regions).
The Bottom Line
The ecommerce industry is becoming increasingly competitive, which means that localization is quickly becoming a necessity. Using the three strategies covered in this article, you can reach new global audiences and expand your ecommerce shop, as well as ensure that everything is working properly with WonderProxy.